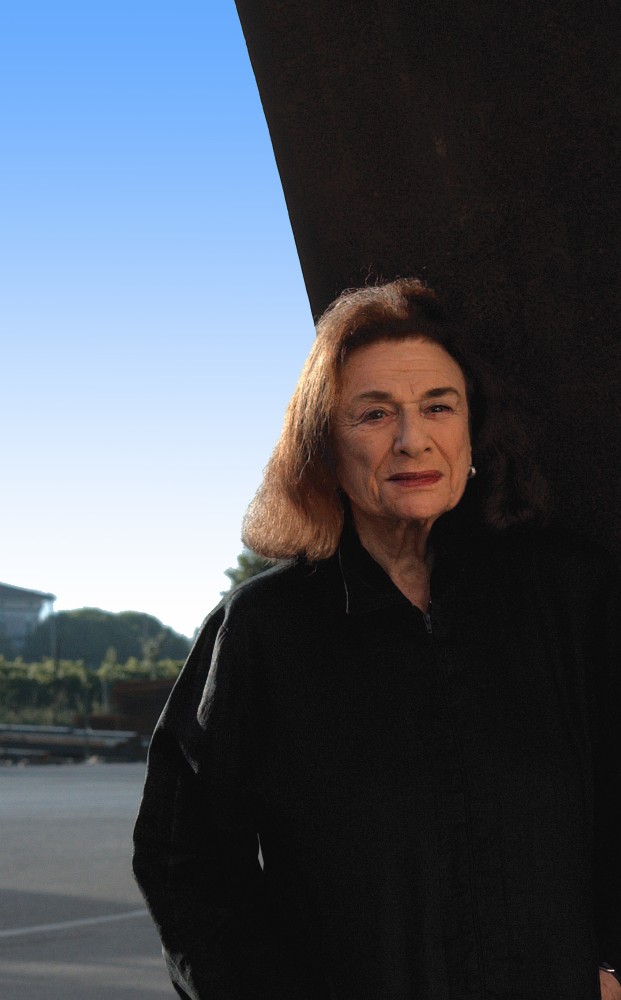 Beverly Pepper, Curvae in Curvae (2013-2018)
Regent's Park, London
Plot S16

Beverly Pepper's monumental Cor-Ten sculpture, Curvae in Curvae (2013-2018), is titled after the Latin feminine word curvae, singular of curvus, meaning bent or curved.

Beverly Pepper pioneered Cor-Ten as a sculptural material in the early 1970s. Cor-Ten, a trademarked steel alloy developed by US Steel, is a famously dramatic and weather resistant medium, its exterior oxidization providing both a protective weather barrier and a rich surface of dramatic color variations. For over 50 years, Pepper enlisted this rugged material in a series of powerfully expressive sculptures that have captivated public and private audiences around the world. These works, with their complex overlapping and intersecting curves, pushed the envelope of material capability. They speak to a freedom in the use of expressive forms reflective of a clear, mature vision.

Pepper would develop sculptures such as Curvae in Curvae over the course of months, sometimes years, starting from free spontaneous drawings that she would work into rigorous preparatory drawings followed by precisely scaled models. This developmental progression ensured that the large-scale works advanced the spontaneity of the original concept, her fully realized sculptures always preserving her signature energy and economy of form.

Hailing from an era when women artists were routinely ignored, and where very few women worked in industrial materials, Pepper's contribution is especially significant. That she managed to persevere and to thrive—with dozens of major public works and pieces in numerous international museums and private collections—is testament to her personal strength and the enduring power of her sculpture.