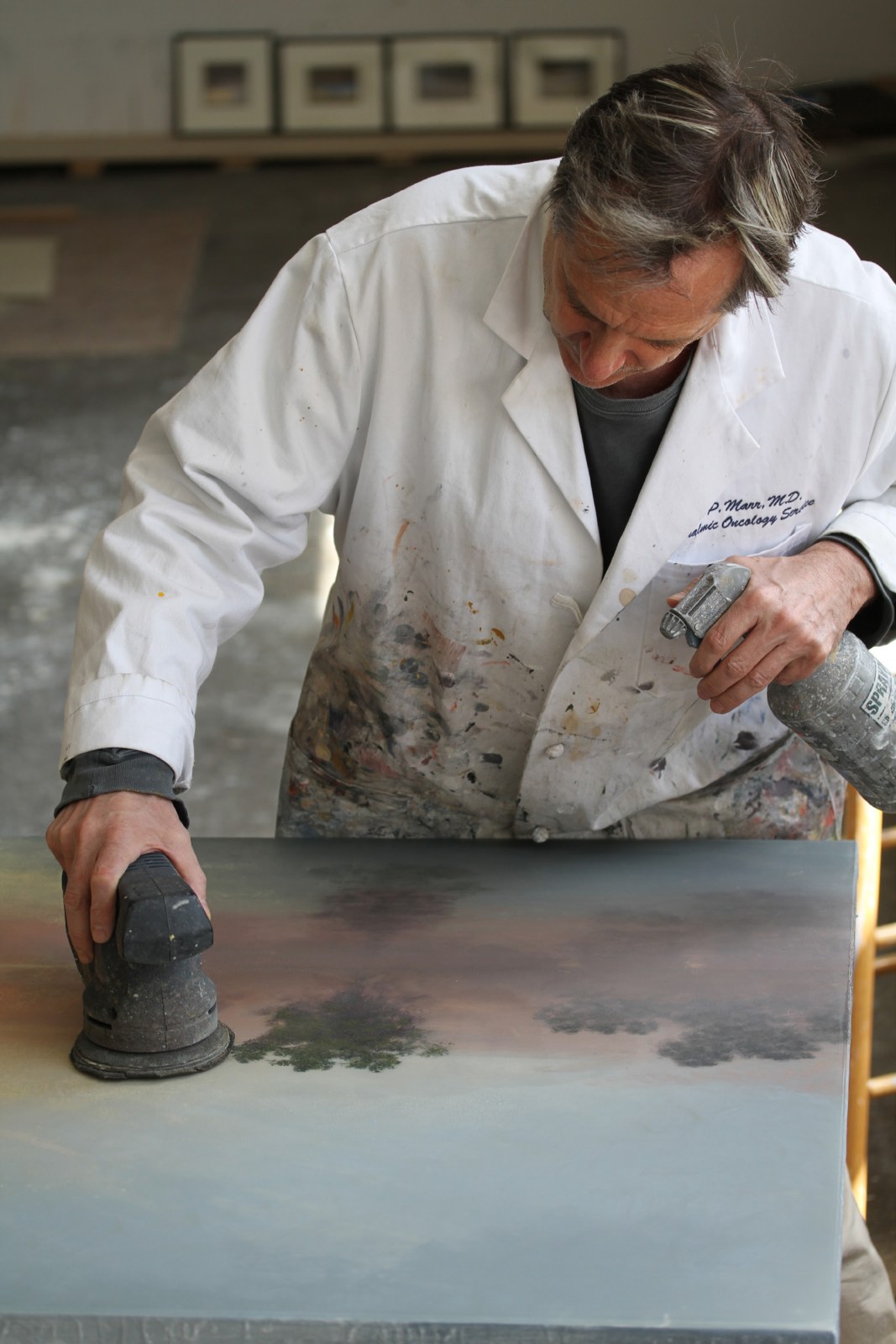 Stephen Hannock was born in 1951 Albany, New York and lives and works in Williamstown, Massachusetts.
Hannock's singular techniques—extensive layering of color and collaged elements as well as lacquered surfaces that have been buffed to a dreamlike sheen—make each painting, no matter its size, instantly identifiable as his own. This multi-layered approach to painting includes the landscapes of Cole, the stage-like settings of the pre-Raphaelites, and the sweeping panoramas and mis en scène in the films of Alfred Hitchcock. Hannock describes his approach to image-making as "kidnapping vistas," which take on new forms and atmospheres through his painting. He is drawn to the way mood is composed within the work to create a story that is literally written into the fabric of the piece. Hannock's addition of diaristic texts and photographic images to the mountains, trees and fields comprises his unique contribution to 20th Century landscape painting. Hannock, in essence, interrupts the realism of his landscapes, transforming them into self-portraits.
Stephen Hannock's work can be found in public collections throughout the United States, including: The Metropolitan Museum of Art, New York, New York; The National Gallery of Art, Washington, D.C.; The Whitney Museum of American Art, New York, New York; The Boston Museum of Fine Arts, Boston, Massachusetts; The Museum of Contemporary Art, San Diego, California; the Museum of Fine Arts, Houston, Texas; The Yale University Art Gallery, among numerous other collections.