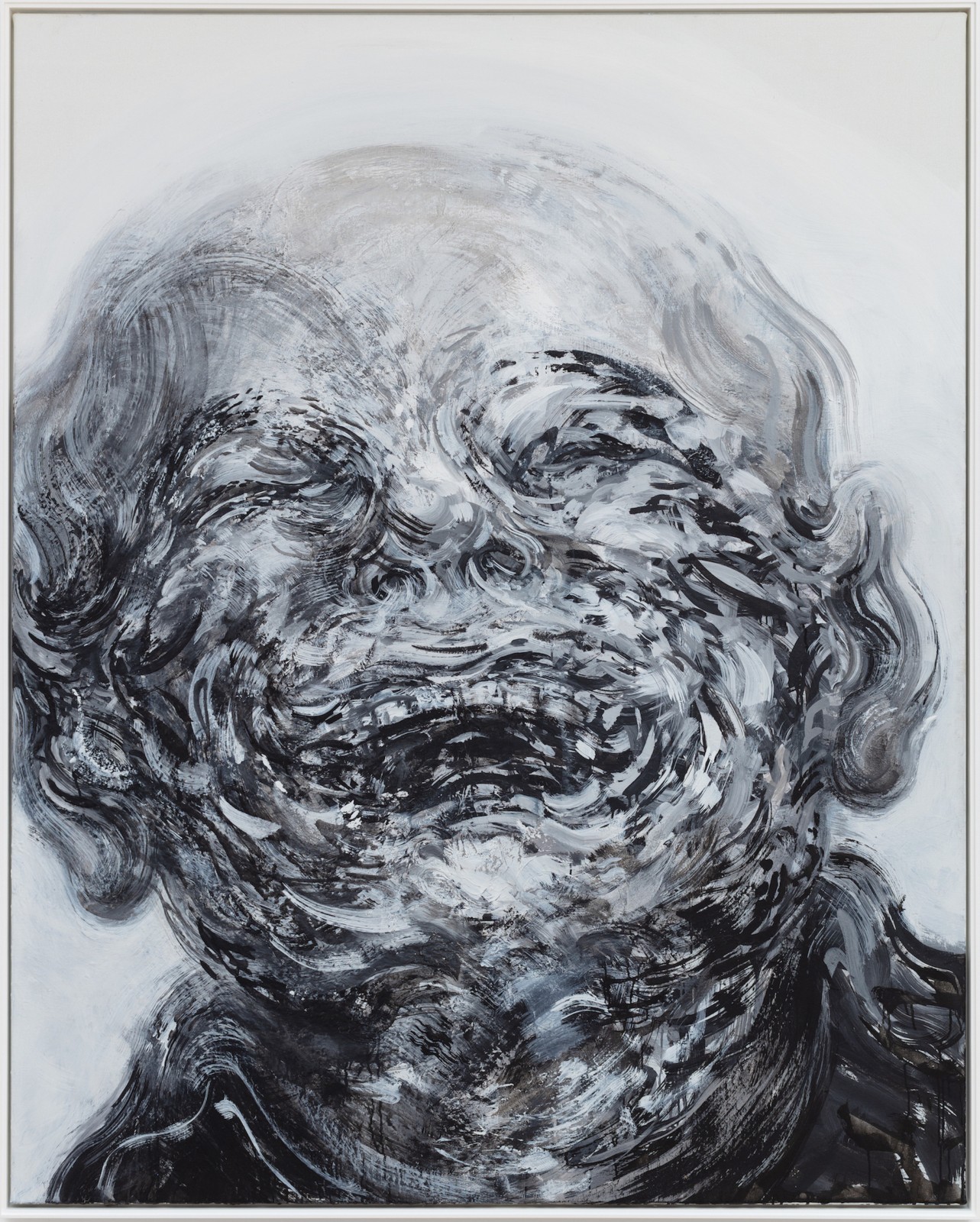 For the 2022 edition of Art Basel Miami Beach, Marlborough is pleased to present an exhibition focusing on three artists from successive generations whose lives and practices have intersected. Works by Maggi Hambling, Frank Auerbach, and Francis Bacon will be brought together in order to underline the affinities–and the divergences–between them. Portraits by Hambling, which have never been seen before in the United States, will form the core of the project.

At an early stage, Hambling absorbed Francis Bacon's concern with the real. She regularly encountered his paintings in the 1960s as a student at Camberwell College of Art and was struck both by their lurking eroticism and their application of paint in vigorous swathes. One of her first meetings with Bacon was at Benton End–the avant-garde art school in rural Suffolk that she attended as a teenager. Just a few years earlier, in 1958, Marlborough Fine Art in London had offered Francis Bacon a 10-year contract for exclusive representation, setting a pattern for relationships that the gallery would seek to develop with some of the leading British artists of his generation, including Frank Auerbach. Auerbach and Hambling would both remain close friends of Bacon until his death in 1992.

Much of Hambling's work over the six decades of her career has constituted a dialogue with Bacon, whether subliminal or explicit (she painted a portrait of him in 1985). For example, David Sylvester, the art critic who became famous for his interviews with Bacon, is the subject of a portrait by Hambling from 2001. More notably, Hambling's relationship in the 1990s with Henrietta Moraes, the former "Queen of Soho," marks another point of connection between their two lives. Moraes, who had been the subject of numerous paintings by Bacon 1950s and 60s, became a muse to Hambling in her final years. In numerous portraits, Hambling would capture the extravagance and ruinous excess of Moraes' personality.

In portrayals of herself and others, Hambling channels a stark corporeality–a dual intimation of aliveness and death. An image of a man on the brink of laughter conjures an eruptive, ambiguous energy. A recent picture of a dancing bear suggests an oblique self-portrait, with the chained animal becoming a vector of anger, pain and fear. Hambling's latest self-portraits–in which her image appears on the point of dissolution–meanwhile form a vivid counterpart to Bacon's distortive rendering of the human form in Man at a Washbasin (1989-90).

Much like Hambling's portraits, Auerbach's organic, yet unified forms are deeply rooted in capturing the essence of a person or place and are often renditions of people he knows well or of the urban landscapes near to his London studio. Here, his oil paintings reveal an intense observation of these subjects; Auerbach makes each mark with authority and finality, pushing abstraction to the limit while still capturing the very quintessence of his sitters.

Setting the work of Hambling, Auerbach and Bacon in dialogue, the display demonstrates how each artist has pursued the idea of portraiture and landscape as metamorphic forces. In the examples on view, each artist employs the figure to articulate unique, expansive styles that teeter, often, on the brink of abstraction. Taken together, we see that each artist is present in the work of the other–and not simply in the traditional sense of "influence." Offering a succession of snapshots of figurative art across the 20th and 21st Centuries, the display will also present a sequence of "lenses" through which each artist may be viewed anew: visitors will be invited to consider how Hambling, Bacon and Auerbach inspire new readings of one another.