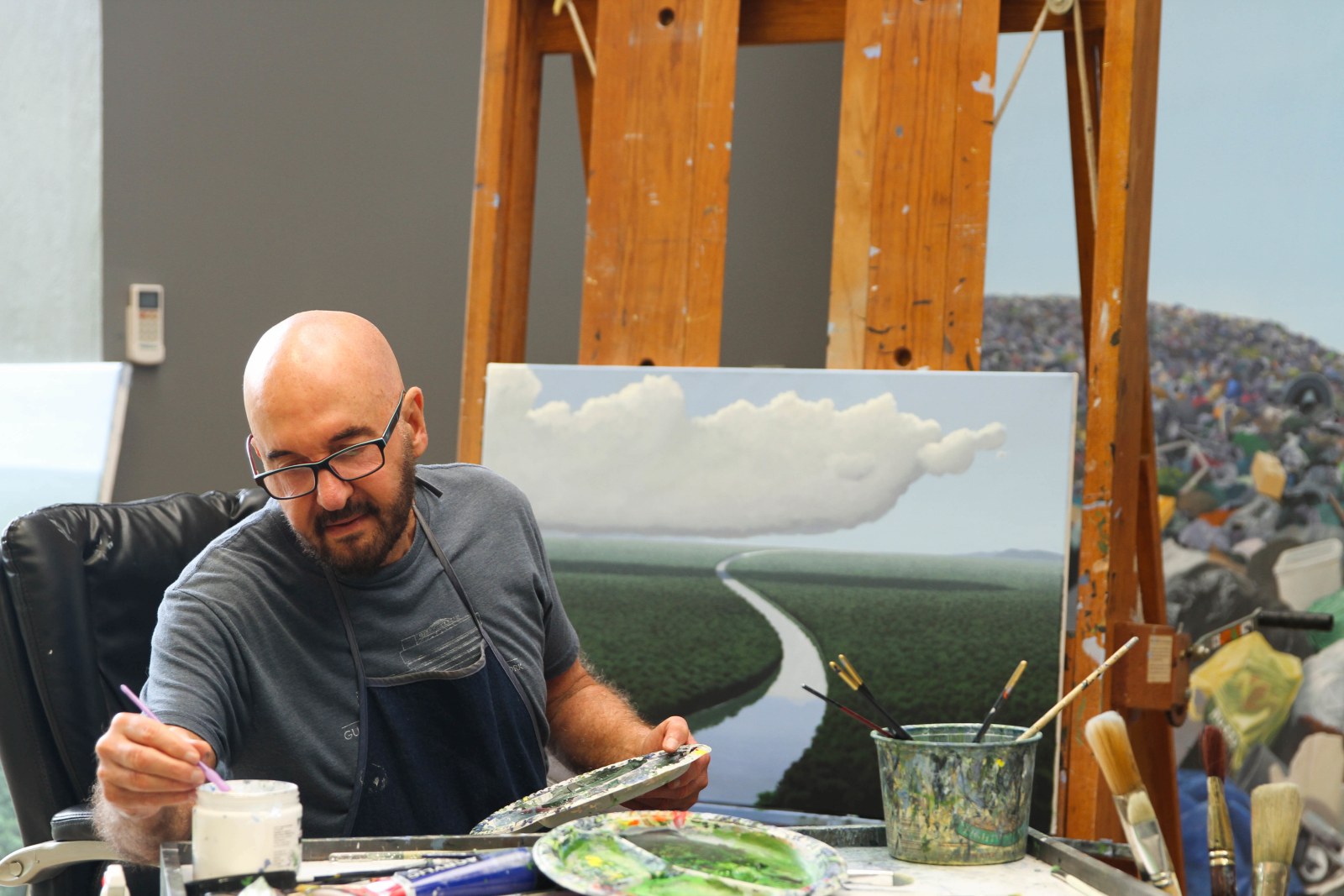 Tomás Sánchez was born in 1948 in Aguada de Pasajeros, Cuba. He began his studies as a painter in 1964 at the San Alejandro School of Plastic Arts in Havana and later at the Escuela Nacional de Arte. In 1980 he won the Joan Miró Drawing Prize, given by the Miró Foundation in Barcelona and in 1984 he won the Amelia Peláez Award for painting at Havana's first biennial. In 1985 he had his first retrospective at the National Museum of Fine Arts in Havana. In 1989 he left Cuba to live in Mexico and subsequently to southern Florida. He joined the Marlborough Gallery in 1996. In 2003 a substantial monograph on the artist's body of work was published by Skira with an essay by the South American poet and Nobel Laureate, Gabriel García Márquez and texts by Edward J. Sullivan. Sánchez currently lives and works in Miami and Costa Rica.
Tomás Sánchez has practiced meditation for the last 50 years, and his work is a manifestation of the myriad experiences and visions from his daily practice. His paintings can be divided into two opposing, yet contrasting, categories: vast paradisiac landscapes and fields of trash, both arising entirely from the artist's imagination. As Gabriel García Márquez wrote:
It was not by accident that in a recent interview he let slip from his soul, "I always wanted to be a saint". There was no need for him to say so. Especially in this period of his prophetic landscapes that we conceive of as models of a joyous world, and in which Tomás Sánchez always paints his man: a tiny, solitary witness who will, forever after, be the guardian of the picture's legitimacy. In the meantime, he continues correcting real reality, painting without rest, with his gentle, alert, well-informed personality, with the invisible strings that keep us, his friends from all over the world, captive. For no one escapes the spell cast by Tomás Sánchez: the more we know his work the more we love it, and the more certain we are that if the world in fact deserves to be made again, it is because, as much as it can, it resembles his painting.