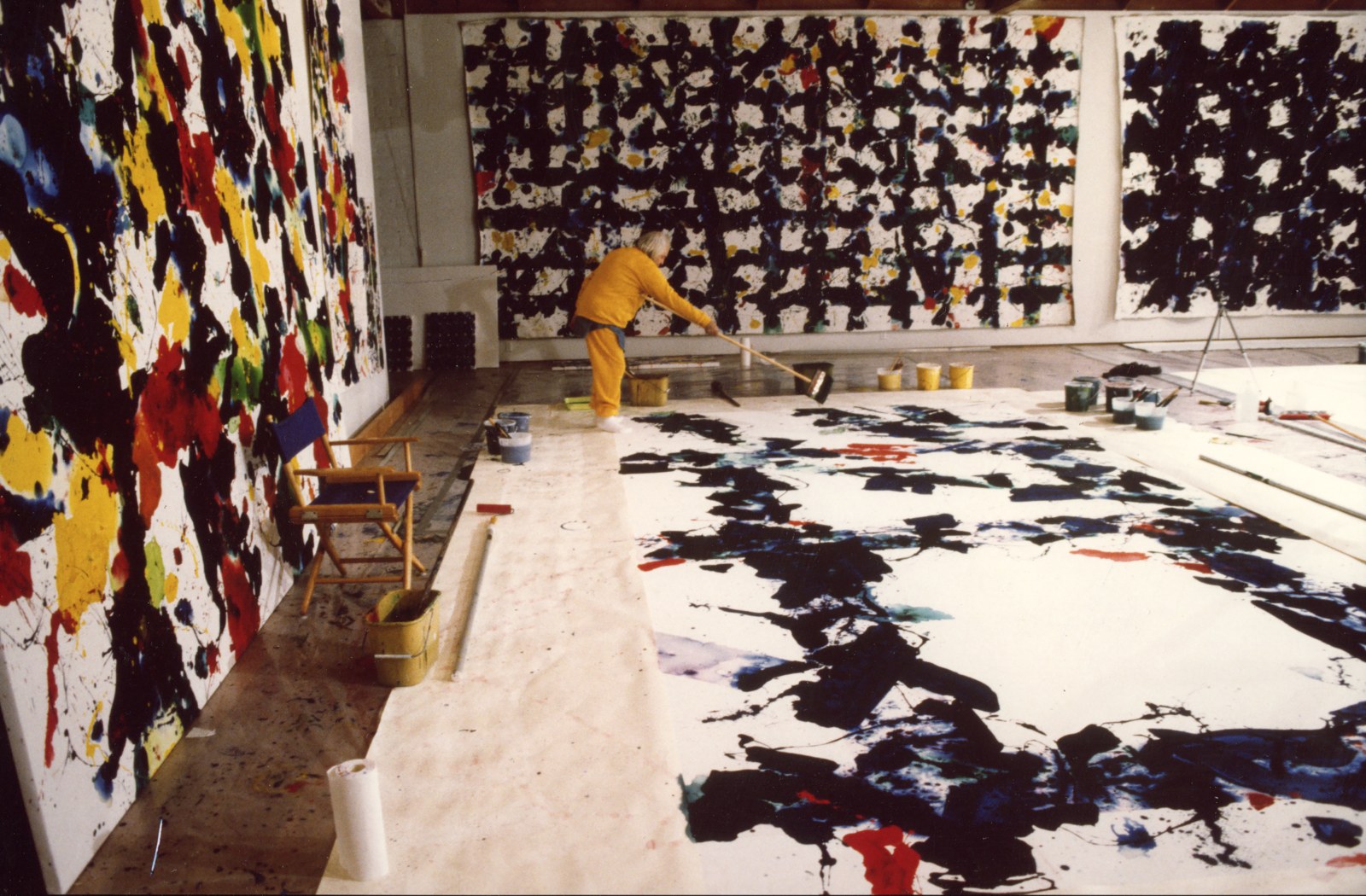 One of the twentieth century's most renowned Abstract Expressionists, Sam Francis (1923-1994) is noted as one of the first post-Second World War painters to develop an international reputation. Regarded as one of the leading interpreters of color and light, his work holds references to color field painting, Chinese and Japanese art, French impressionism and his own Bay Area roots.

After graduating from Cal Berkeley in 1950 with a degree in art, Francis moved to Paris, where he would later be named "the hottest American painter in Paris" by Time magazine. During this transformative period of his career, Francis immersed himself in a study of Monet's Water Lilies and was influenced by his close friendships with the Matisse family and artists Al Held, Joan Mitchell, and Jean-Paul Riopelle.

For the next four decades he traveled and studied extensively, maintaining studios in Bern, Paris, Tokyo, Mexico City, New York, and Northern and Southern California. Through his travels he was exposed to many styles, techniques, and cultural influences, which informed the development of his own dialogue and style of painting. Francis possessed a lyrical and gestural hand, enabling him to capture and record the brilliance, energy, and intensity of color at different moments of time and periods of his life. His paintings embody his love of literature, music, and science, while reflecting his deep range of emotions and personal turmoil.

Today, works by Francis can be seen in some of the most significant museum collections throughout the world. Not only are Francis's paintings valued historically for their aesthetic vision, but his inquisitive mind and spirit have solidified the artist's legacy as a contemporary renaissance man. His interest in the creative process was expansive and synergistic; art, technology, psychology, science, medicine, and protecting the environment all served as ongoing fascinations.