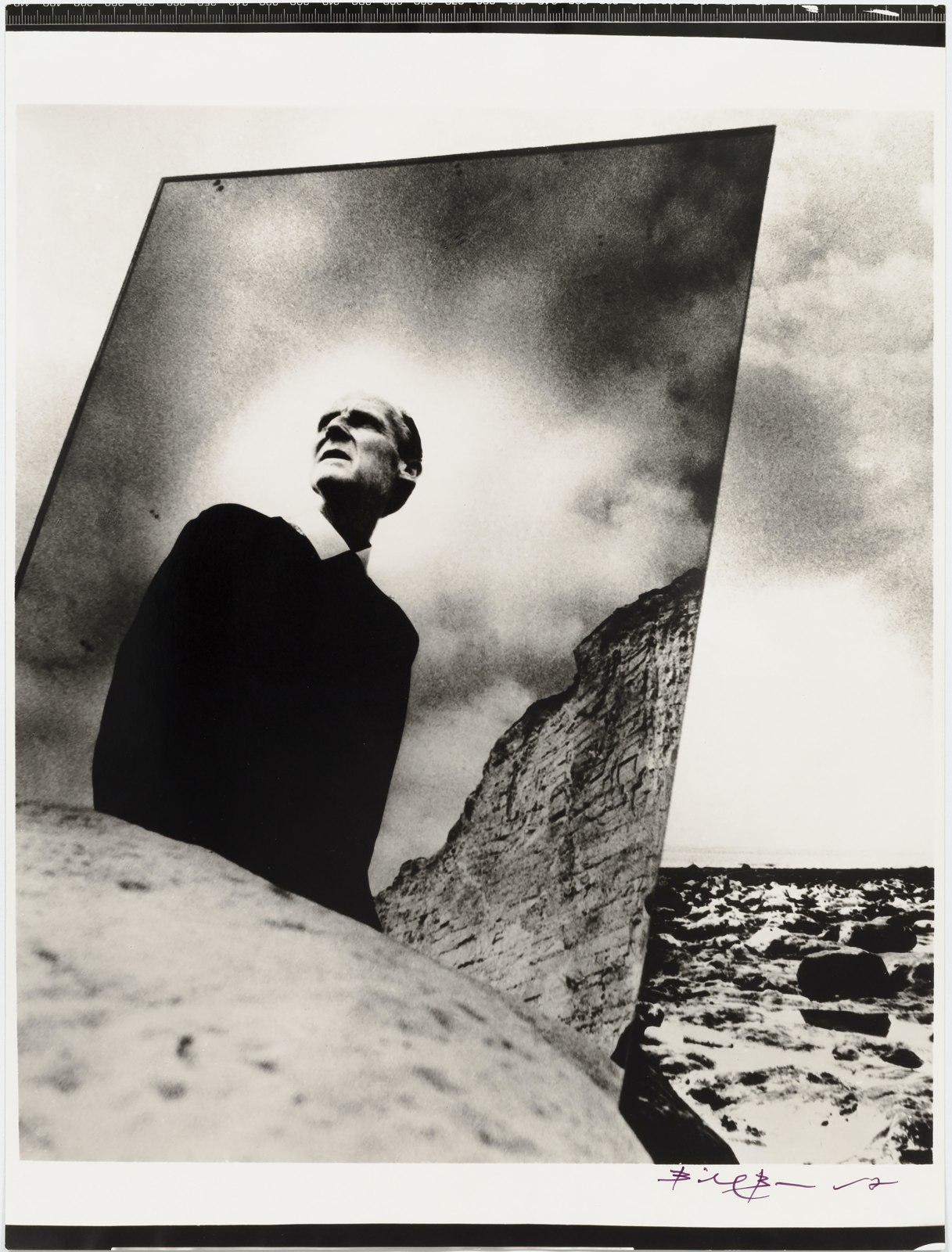 Bill Brandt (1904-1983) was a photographer famous for his photojournalistic work documenting aspects of British life. Although born in Hamburg, he relinquished his German heritage and claimed to have been born in London. In 1929, he started his photography career in France, where many artists were using photography as an artistic statement instead of just a documentary endeavor. In Paris, Brandt was influenced by the work of Man Ray, in whose studio he studied, and of Brassaï, who would become a lifelong friend.

When Brandt returned to England in 1931, his main interest became the varied socio-economic contrasts he observed among the British people, eventually publishing two monographs on the subject: The English at Home (1936) and A Night in London (1938). After World War II, Brandt's style shifted back to the artistic, Expressionist style that he had learned as a young man. He focused on landscapes, nudes, and portraits. Portrait of a Young Girl is still widely reproduced, and Brandt said that he felt its technique may have inspired the film Citizen Kane. Brandt admired the work of Edward Weston and Orson Welles. Taking a cue from their words, he liked to use older cameras that did not mimic human vision capabilities, and he often employed wide-angled lenses, especially when he photographed nudes. These works are collected in Perspective of Nudes (1961).

A sampling of Brandt's best works are showcased in Shadow of Light (1966). His photographs were first exhibited by Marlborough New York in 1976, followed by a second Marlborough exhibition that traveled between the New York and London galleries in 1981. The artist has been honored with several retrospectives, at the Museum of Modern Art, New York (1969), the Victoria and Albert Museum, London (2004), and a traveling exhibition organized by KBr Fundación MAPFRE, Barcelona (2020-2021). His Kensington home displays an English Heritage Blue Plaque, a rare achievement for a photographer.

Brandt died on December 20, 1983.